Please a cute girl in German.
One day she bought a cute bag.
It made her glad and she took photo with i-phone.
It is made by Apple.
Then she showed up its photo on Facebook.
Please a man in America.
If he found its photo and decided to buy the bag.
What would you do ?
Maybe he would search with Google.
And he would buy on Amazon.
* * *
It is very useful.
And the four horse men occupied with inter net world.
But a problem happened.
Monopoly by a few giants is very terrible.
Because it is very easy to delete a company or person from net.
* * *
On the other hand, new some movements began.
I tell some goods not sold in Amazon.
How different are they ?
They are made by some artists and creators, not the company.
I create and sell it too.
Then where can you find my goods?
It is my shoo.
And I tell where I make these goods.
It is my shop too.
I hope you visit it.
* * *
I have my Facebook page.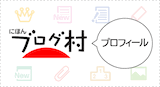 Thank to read at all.
By Shiori Takanashi.